Our bonds. Join us!
To stay at the forefront, we want to keep growing. And that is why we invite you as a customer, friend or relation to invest with us. We issue bonds that make it possible for everyone to benefit from our growth. That too is The Sharing Group. Are you in?
As soon as a new bond opens, we will send you an e-mail.
Sharing Bonds for MyWheels
The Sharing Group NV
€1.556.591
Goal of
€ 1.000.000
€ 1.500.000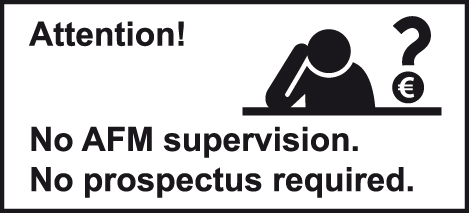 Sharing Bond
The Sharing Group NV
€2.072.005
Goal of
€ 2.000.000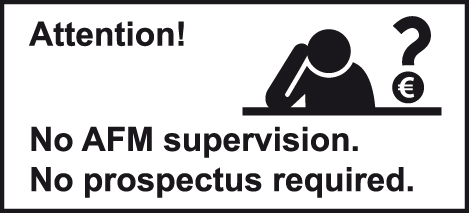 Community
funding
The Sharing Group has a reputation for alternative ways of financing. Long before crowdfunding became a standard, we issued bonds to allow customers and friends to share in our success.
This form of community funding enables everyone to participate. Together with our members, we have raised more than €35 million over the years. This makes us very proud.
FAQ
Where to find the Essential Investor's Information?
The 'essential information' is what you need to know and understand to make a considered decision about joining this bond. This info is found behind the button 'Documentation' on this page. It's the official document that The Sharing Group has submitted to the Dutch AFM. It contains all the info you need on the risks, the securities and guarantees, the terms of the loan, the tax treatment and the current financial situation of The Sharing Group.
What does 'No prospectus obligation and AFM approval' mean?
Usually, a permit or approval by the AFM is needed to issue an offer like a bond. However, since this bond does not exceed the amount of 5 million euros, no prospectus nor an AFM approval is needed.
What payment method can I use?
The preferred payment method is a transfer through iDEAL. This system allows for a maximum amount of € 50.000,-. If you want to obtain a bigger stake, multiple transactions are required. You'll find all your positions in the Members section of our website.
Which payment provider do you use?
We partner with Mollie. Before connecting your bank account to our platform, Mollie will perform a so-called KYC (Know Your Customer)-check. If your member account at The Sharing Group and your accountholder name at your bank are different, this check might take a bit longer. This also applies for transactions from outside the Netherlands. Please be aware and take your time.
Where do I find the T&Cs and privacy statement?